Vervain Pharm Chem was established in May 1996 with an objective to promote Exports of Active Pharmaceuticals Ingredients, Intermediates & Finished Dosages from Indian producers having International Quality Standards and approvals from International Regulatory authorities.

The company commenced its outsourcing activities for overseas clients and it was quite natural for Vervain to service clients to their satisfaction due to its ability to respond instantaneously to specific needs of clients at minimal cost without compromising on quality.

Today with a team of professionals we are equipped to meet the International standards required by the Generic companies worldwide.

At Vervain Pharm Chem outsourcing is a well defined process which begins from identification of suitable manufacturer with required products and regulatory approvals in place or identify a competent contract manufacturer for process development & standardisation of products with preparation of technical dossiers, EDMF and registration support in respective markets & logistic control till goods are delivered to the final destination.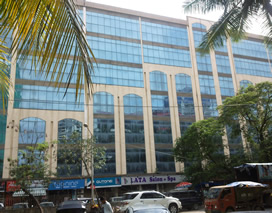 Your Global partner in health & happiness


Our Wide Product Range

Copyright@2013 / Vervain Pharm Chem I Phone : +91-22-6695 0648 I All Rights Reserved 220 Laxmi Plaza,Laxmi Industrial Estate, New Link Road, Andheri (W),Mumbai 400053 India.








Welcome to Vervain Pharm Chem